You are here
Phoenix Marketcity lights up the festive season with grand décor and sparkling offers
Phoenix Marketcity lights up the festive season with grand décor and sparkling offers
"Symphony of Lights" to add festive cheer to shoppers in Bengaluru 
Bengaluru, 19th October 2022: Phoenix Marketcity Bengaluru is delighted to present 'Symphony of Lights', a shining festive extravaganza to light up your Diwali. Be ready to behold a scintillating display of fireworks and illuminations, that is designed to celebrate the goodness of life. The extraordinary decor is inspired by nature's bloom and dazzle. A brilliant structure installed at Phoenix Marketcity, designed to sparkle, and illuminate the night to create a festive ambiance, hitherto unseen in Bengaluru. This is one decoration and festivity that you do not want to miss.
The blooming form of the dandelions takes inspiration from the bursts of fireworks, and the beautiful structure of the plant acts as a solid foundation. The foundation adds depth and height to the structure, which spans across 36' 72" length and uses a collection of reflective materials, lights, and acrylics to make an incredible display. You are invited to immerse yourself in the utter magnificence and enjoy the wonderous structure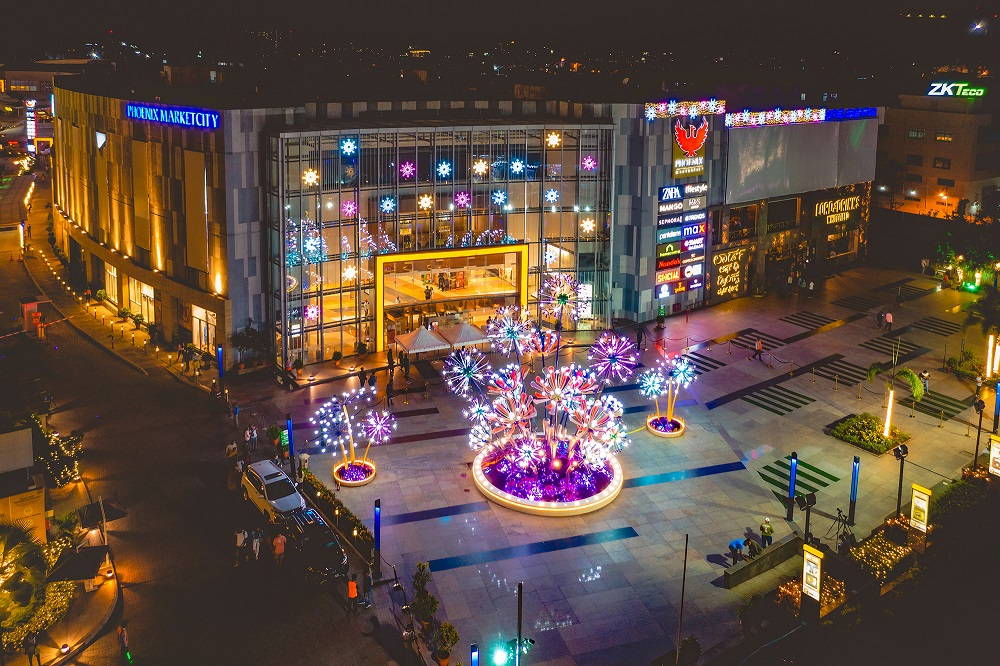 Take in this world of sparkle and splendor, which is straight out of a dream. Not just this, there is a never-before-seen lineup of exciting live acts and performances, Diwali bazaars, exclusive sales, and offers from 300+ brands. This year's celebrations are going to brighten your Diwali evenings even further. The events include thrilling performances by the likes of Manganiyar Seduction ,Stebin Ben, comedian Gaurav Gupta, and more, which are sure to engulf you in happiness and excitement. Let us get the end of the year October, November, and December nothing short of spectacular. Let's have an epic festive season at Phoenix Marketcity Bangalore.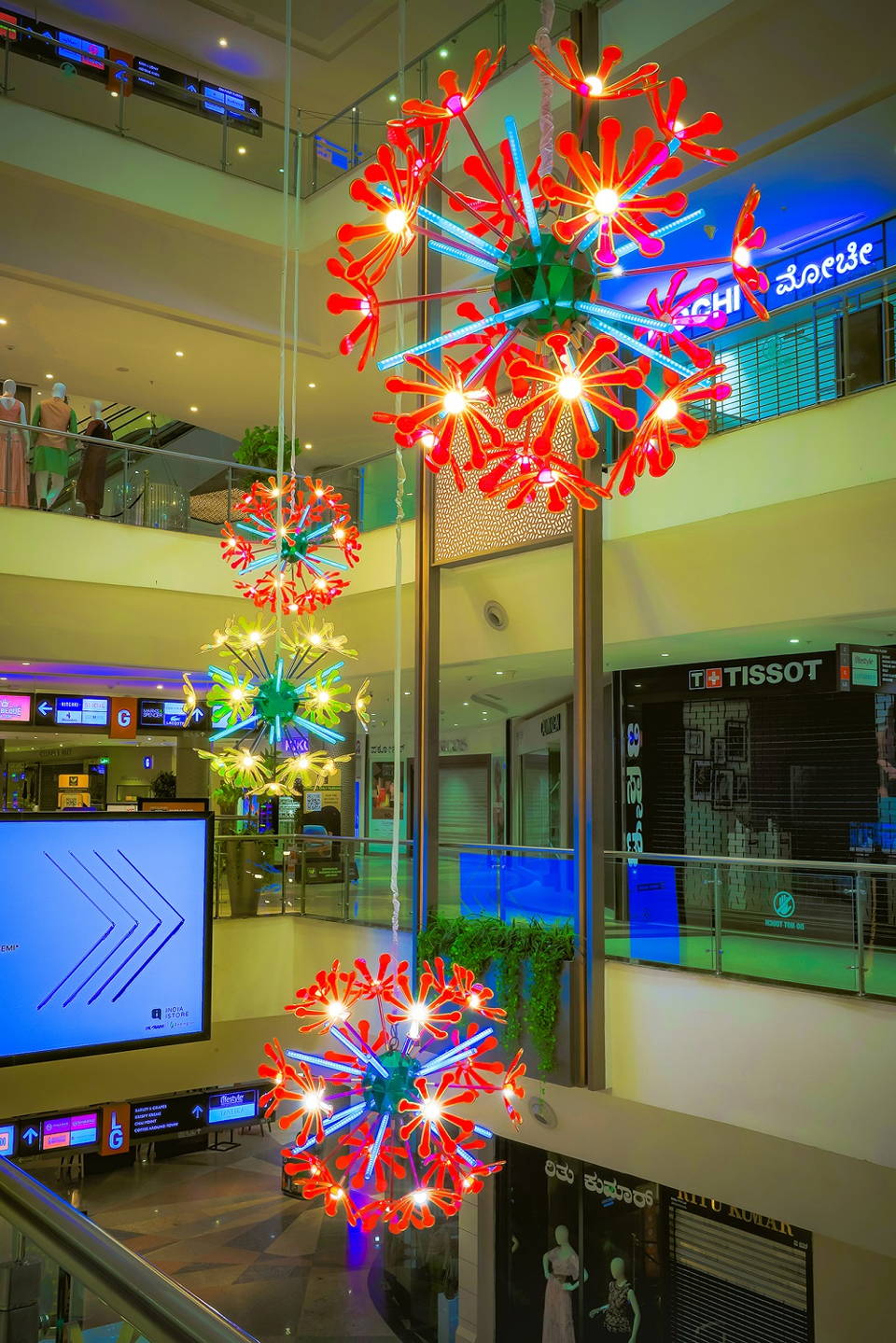 About Phoenix Marketcity Bengaluru: Classified as a "Larger Lifestyle Engagement Destination", Phoenix Marketcity Bengaluru offers visitors an array of unforgettable experiences. With its truly international look and feel, tastefully done interiors, and the best of food, fashion, and entertainment from the world over, Phoenix remains 'The' destination for the premium discerning customers of the city as well expats. With over 300 stores, representing an exhaustive mix of International, National and Regional premium brands, the mall offers the most comprehensive and compelling lifestyle shopping experience in Bangalore. More than just a Mall, Phoenix Marketcity, Bengaluru is in fact a veritable melting pot of fascinating cultures, beautiful clothing, and high-end couture. It is a city within a city, an urban space where retail, entertainment and leisure offerings co-exist.